Home
​Start selling your products without delay.
​Tecurat ​supports manufacturers of medical devices.
​With many years of experience in development, quality management, regulatory affairs and project management we ​support your projects.
​FREE Checkliste
E-Learning
​Auditing
​Consulting
​save time
​Start implementing immediately and close gaps
​​With our free checklist package, you will gain more time and
start implementing ​instead of preparing.
​Use the prepared contents from the MDR attachments:
​The Medical Device Regulation
​Do you want to use your time effectively?
​Are you professionally involved with MDR?
​Do you want to start implementation instead of reading guidelines?
We are using 3 pillars to break down the contents into understandable parts
​​Using explanations, excerpts and examples, you can quickly analyze the contents of the MDR.
​Instructions & CheckLists
​You will receive instructions and checklists for the most important sections and requirements in order to prepare yourself efficiently.
​Where it is possible according to the current status, you will receive examples of implementation and preparation. The course will continue to grow in the future, and will include new and current MDR topics.
​Statements from our customers​

großer deutscher Hersteller von Klasse 3 Geräten
"Im Gegensatz zu vielen anderen Consultants hat Herr Schaumann Verantwortung übernommen und im Projektteam als Teammitglied agiert.
Er hat proaktiv die Kommunikation mit anderen Abteilungen und Teilnehmern übernommen und unser Projektteam damit stark entlastet, und sich während des Projekts an die Teamstrukturen, Abteilungen und Prozesse angepasst und wie gewünscht alle Ergebnisse nach den bestehenden Unternehmensprozessen geliefert.
Aufgrund seines zielorientierten Engagements hat in unserem Unternehmen ein Umdenkungsprozess bezüglich des Vorgehens bei Usability Themen eingesetzt.
Gerne arbeiten wir mit ihm bei neuen Usability Projekten mit ihm zusammen.
Wir können seine Unterstützung jedem empfehlen, der bei der Umsetzung neuer Standards Unterstützung sucht, gerade wenn es auf die konkrete Umsetzung im eigenen Unternehmen ankommt."
caresyntax GmbH
Herr Schaumann hat uns bei der Vorbereitung auf ein Behördenaudit und im Zuge dessen, bei der Überarbeitung unserer Technischen Dokumentation unterstützt.
Positiv hervorzuheben ist, dass er realistische Erwartungen setzt. Im Projekt konnte er durchweg seine Kapazitäten sehr gut einschätzen, und hat stets zu den besprochenen Zeitpunkten geliefert, was besprochen wurde. Das machte die Zusammenarbeit während des gesamten Projekts sehr unkompliziert und angenehm.
Als Ergebnis konnten wir innerhalb kürzester Zeit unsere komplette Technische Dokumentation grundlegend überarbeiten und ein konsistentes Bild unserer Produkte zeichnen.
Wir danken Herrn Schaumann für die kompetente Unterstützung und die gute Zusammenarbeit!
Sven Büttner ,
Quality & Regulatory Affairs Manager
großer deutscher Hersteller von Klasse 3 Geräten
"Hallo Sven,
wir haben gerade die Zulassung für unsere Software deutlich schneller als antizipiert erhalten.

Es gab Lob für die gute Qualität der eingereichten Dokumentation.
Du hast einen wesentlichen Teil dazu beigetragen.

Vielen Dank nochmal für deine professionelle Unterstützung.
Wir haben die Zusammenarbeit mit dir sehr geschätzt.
Aktuelle Fachbeiträge
Halten Sie sich auf dem laufenden mit Tips & Analysen für Experten in der Medizintechnik.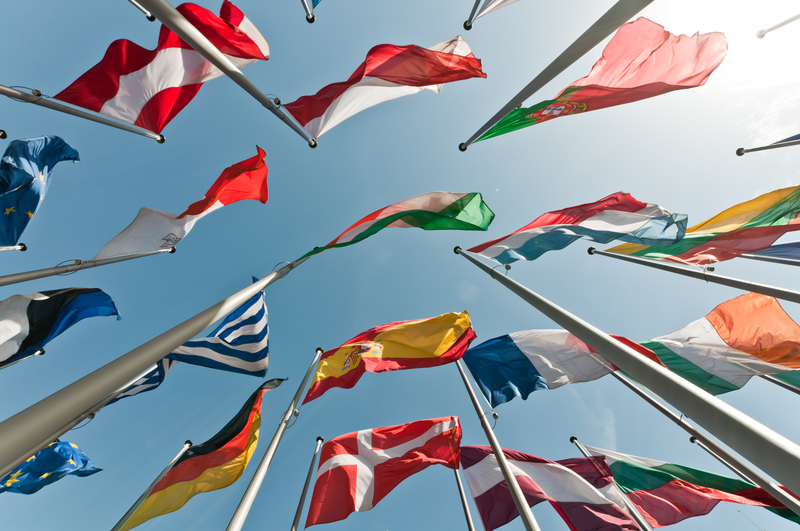 The MDR - the Medical Device Regulation - has been implemented. It has been in force since 25 May 2017, with a 3-year transition period. The MDR must therefore be fulfilled by all medical device manufacturers (more precisely: distributors) from 26 May 2020.According to current changes this deadline was extended
​Make an appointment now.
​We ​would be happy to contact you.
​Leave your email address and we will contact you shortly.